At times, the process of relocating to a new town is stressful, uncertain, and a lot of work—even in a coastal paradise like Carmel-by-the-Sea. Having a realtor you can trust and lean on will make the process easier, but there will still be research you need to do on your own. If you're interested in relocating to Carmel-by-the-Sea, the following guide will help you get to know the region as you close on your new home.



Market
Statistically speaking, homes in Carmel-by-the-Sea are an excellent investment, with prices rising drastically over the past few years. Housing prices have risen staggering levels, and as of late 2021, the median price of a home in Carmel was $2.2 million, and houses usually sell within 51 days of being on the market. Homes in Carmel-by-the-Sea are primarily quaint cottages, with some Mediterranean and ranch options as well. The neighborhoods have a suburban feel, and many of the area's homeowners have purchased their Carmel home for vacationing. The median household income is about $98,000 a year, and it has been rated as the number one place to live in Monterey County.
Weather
It's important to note that California is a huge state, and it has many microclimates along its coastline. Not every beach town will be just like the hot sunny beaches of Los Angeles or San Diego. Carmel-by-the-Sea's temperate climate is nowhere near the extreme highs of southern California. An average high summer temperature will be around the high 60s to mid-70s. While an average low winter temperature will be from the high 30s to mid-40s. Most of the year you will find the temperature in the high 50s to mid-60s. That means no more sweltering summers or freezing winters. Living on the coast means cooler temperatures overall and far more winds.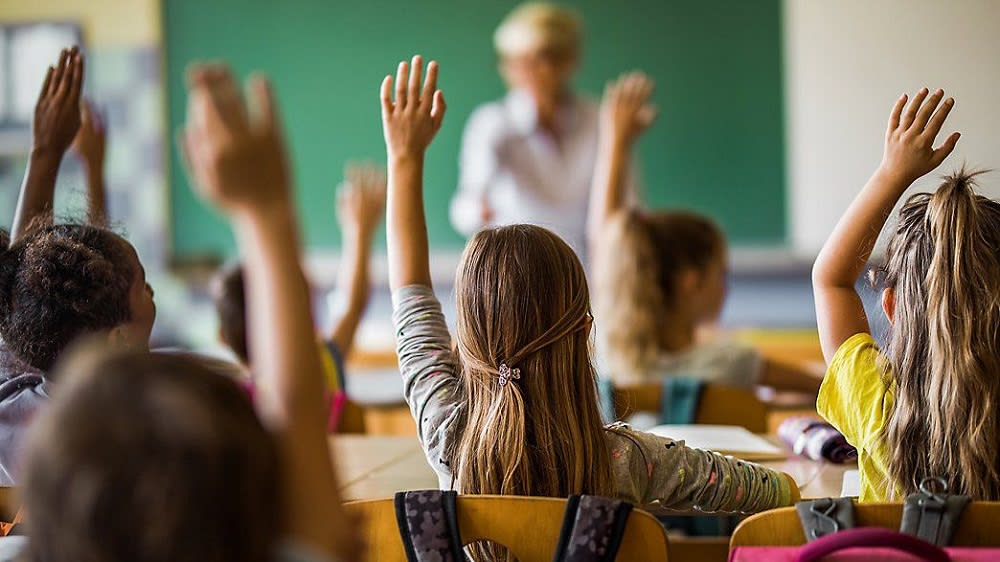 Education
The schools in Carmel-by-the-Sea are among the best California has to offer. They consistently rank in the top 20%, and the Carmel Unified School District has an A+ rating on niche.com. It has high ratings in academics, teachers, clubs and activities, administration, food, college prep, healthy and safety, and resources and facilities. There are 2,483 students registered in K-12, and there is a student-to-teacher ratio of 17 to 1. Carmel has even been rated on the 2022 Niche best schools list as #6 for best school districts in California; #4 of districts with the best teachers in California; and #1 of the best places to teach in California. They also boast an impressive 95% graduation rate.
Nature
Carmel-by-the-Sea has some of the most beautiful views in all of California. Located directly on the coast, you get to look out on the Pacific Ocean every day and enjoy the fresh sea breeze. Relative to many other California coastal cities, Carmel isn't a prominent tourist destination in terms of volume. You'll have stunning stretches of beach free to walk, run, relax, or meditate on—almost entirely to yourself. Picturesque beaches are set along the city road; you'll find some gorgeous views along Scenic Road or driving down Highway One. Additionally, on any given day you can look out and see a group of sea otters, dolphins, seals, or even glimpse the whales as they migrate south.
Carmel also offers plenty of hiking trails that show off the land's natural surroundings and wildlife; Point Lobos State Natural Reserve is a great spot in which to enjoy Carmel's stunning scenery. Gorgeous cypress trees can be viewed closer to the ocean, and pine trees gather as you travel further east. Carmel's scenery offers stunning views of both land and sea.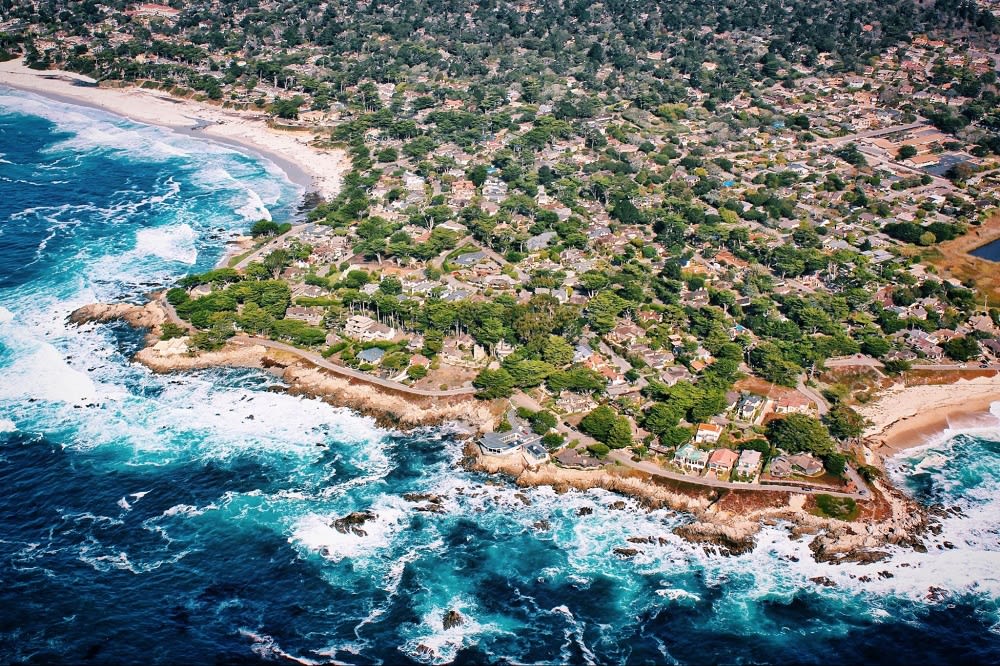 Food
There are some amazing culinary destinations in and around Carmel. Toro is a fairly new sushi spot in town serving up fresh fish. If you're looking for a great brunch spot to spend a Sunday with your friends, try out Stationary—one of the most popular restaurants in Carmel. Cultura has delicious and traditional Mexican food, including unique items like grasshoppers and worm salt. La Belana is a family-run Italian restaurant with homemade food that will transport you to the Old Country. If you want some authentic Filipino food Edwin's Kaona Carmel has some of the best dishes in town. Seventh and Dolores is a fantastic steakhouse serving up mouthwatering cuisine that will have you coming back for more.
Monterey, Pebble Beach, and Pacific Grove are all just a short drive away—but you don't even have to travel that far to have a memorable meal. You'll never be at a loss for great food while in Carmel-by-the-Sea.
Nearby attractions
Living in Carmel-by-the-Sea, affords you unlimited opportunities for recreation, both within city limits and in neighboring towns. Santa Cruz is about an hour's drive north and has one of Northern California's biggest attractions, the Beach Boardwalk. Opened in 1907, the boardwalk is California's oldest surviving amusement park. As its name suggests, the rides sit on top of a boardwalk directly across from the ocean. Season passes or individual tickets can be purchased, and there's plenty of food, entertainment, and souvenir shops dotted along the boardwalk. During the summer, the beach offers nightly concerts. During the day, the warm temperatures are perfect for surfing or swimming in the cool ocean water.
Monterey is just four miles away from Carmel—and offers delicious restaurants, fabulous views, golfing, and the famous Monterey Bay Aquarium. The aquarium first opened in 1984 and has been entertaining and educating kids (and adults) ever since. It has incredible exhibits and has been featured in countless entertainment ventures, including the Disney and Pixar film Finding Dory. It's the perfect spot for the whole family to enjoy. And when you feel up for a longer drive, San Francisco is just two hours away.
Looking at Carmel luxury homes for sale?
If you're interested in relocating to Carmel-by-the-Sea, contact Lucie Campos. In addition to keen market analysis and customer service, Lucie will set you up with the latest Carmel luxury homes for sale, and be by your side through the entire relocation process. When you're ready to begin your new home search, reach out to Lucie.